Artzi Stuff
jewellery + gifts + original art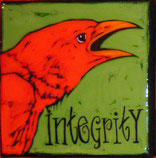 We are located at 2 Church Street downtown Nanaimo on Vancouver Island, British Columbia, Canada                                          Phone # 250-716-8989
 Hours of operation are 10:30 am to 5 pm
 Monday to Saturday.  Noon to 4 Sundays  
Painting by Grant Leier         Open shorter hours or closed on holidays.    
                                                   CLOSED MONDAY MAY 22
Gift certificates and gift registration is available. Some artists take custom orders.
We use paper and biodegradable bags and recycle as much as possible
and offer many up-cycled gifts and art.
Join the Artzi Stuff group on Facebook and stay updated.
http://www.facebook.com/ArtziStuff 
THE REVOLUTION OF THE HANDMADE
Across North America, a resurgence of handmade is sweeping from a very grassroots level into mainstream culture...
We are witnessing a desire for consumers to consume consciously...a re-evalution of the nature of consumption.When you are purchasing from local artists and designers, you are making a choice to  support sustainable economies based upon local production. Buying from a local artisan means that you are aligning yourself with independent, creative thinking that is outside of the mainstream, away from the big box stores that have permeated our cities and towns. A hand made object offers a unique, one of a kind item that has been lovingly and creatively touched by the hand of the maker.
2 Church Street
Nanaimo, BC
250-716-8989
Vancouver Island Canada
local + handmade = uniquely fabulous